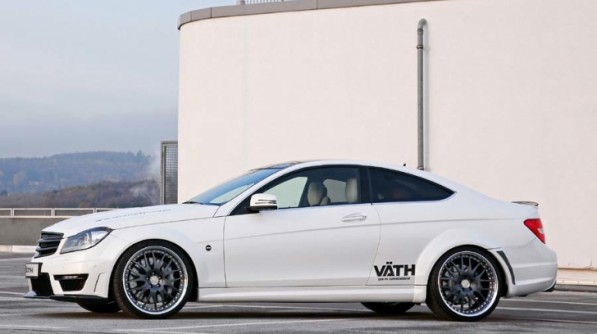 Many tuners wish to get their hands on Mercedes AMGs because it is easy to work on since its already beautiful and powerful on its own. German tuner, Vath has chosen the new Mercedes-Benz C63 AMG as the new object of their affection.
Vath calls the V8 engine, 6.2L car as the V63 Supercharged Tuning Kit. The car was now supercharged, and then equipped with a stainless steel exhaust, intercooler and a new ECU map. Because of all these, the unit now gives a torque of 840 Nm and 680HP. Aside from that the vehicle springs 0.4 seconds faster than the standard version, doing 0 to 62 mph in 4 seconds.
The kit will also have a 20-inch rims with 255/20-20 tires. and Clubsport adjustable coilover suspension, lowering it in between 20 and 65mm. An optional speedometer extension to 360 km/h is also available. No price has been announced by Vath yet.
Content provided by BenzInsider.com